Wild Hub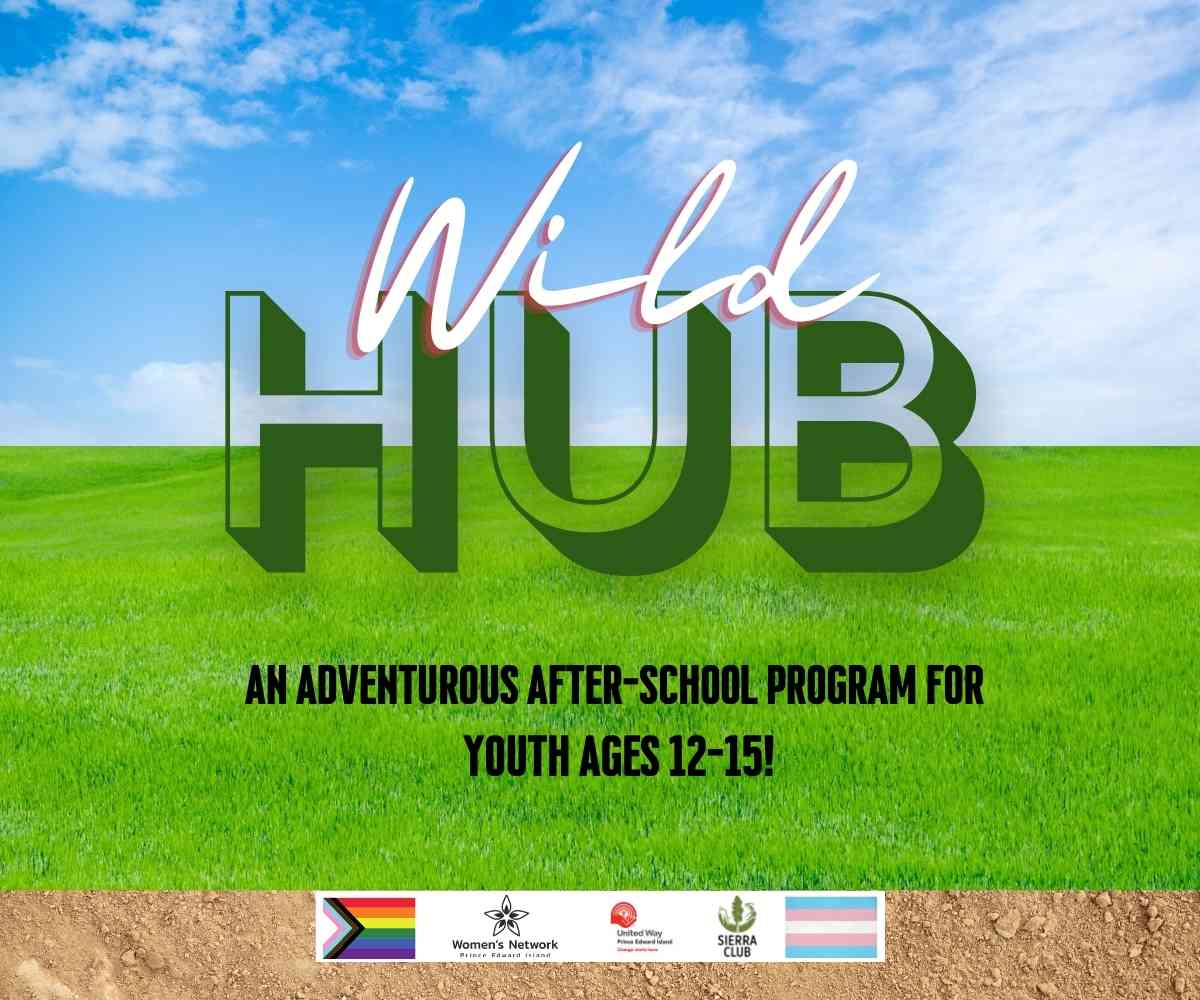 The Wild Hub is a no-cost, twice-monthly after-school program for youth ages 12-15.
Participants will get to cook food together, play on the land, learn from special guest speakers, host discussion groups, create art and hopefully learn more about themselves with each session.
The program starts on September 27, 2022, at the Hillsborough Community Centre in Charlottetown.
Interested participants need to apply in advance.
If you have any questions or need help with the application, contact megan@wnpei.org
This is a joint program between Women's Network PEI, and PEI Wild Child Forest School (a project of Sierra Club Canada Foundation) and is proudly supported by the United Way of PEI.