In Reach Program
Rural Community Meet-Up for Women and Gender-Diverse People
Monday, November 7, 2022
Monthly meetings begin in December 2022 and will run in 3 rural locations across PEI.
In Reach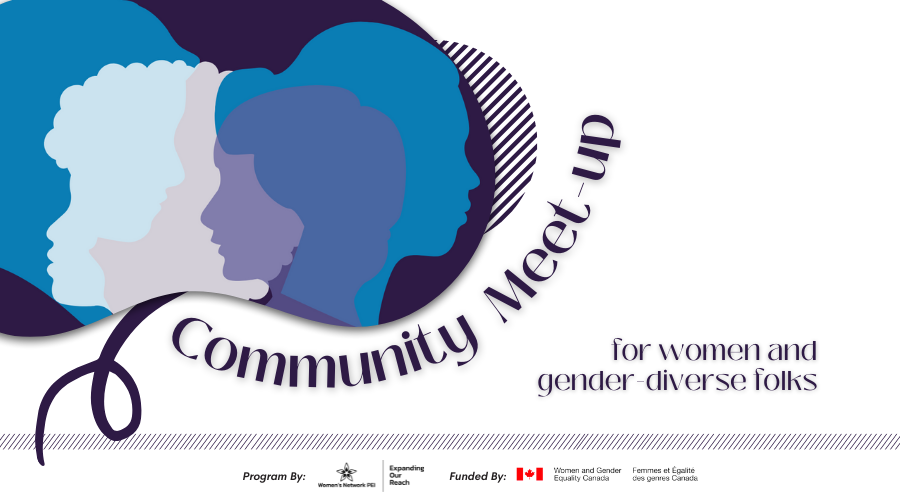 In Reach is a no-cost program for rural women and gender-diverse folks of all ages, coming together to share skills, resources, ideas, perspectives, experiences, and information. The program's purpose is to build connections among rural residents to reduce social isolation.
Monthly meetings will run in 3 rural locations across PEI. The first meeting dates are below.
Central: Saturday, December 3rd, 12:30-3:30 pm at the Breadalbane Community Library (4023 Dixon Rd, Breadalbane) - Waitlist

East: Thursday, December 8th, 4-7 pm at the Little Pond Community Centre (2547 PE-310 Cardigan)
West: Monday, December 12th, 4-7 pm at the Mill River Resort (180 Mill River Resort Rd.)

Registration is required by November 25 and space is limited.
Food will be provided. Travel subsidies are provided, and care subsidies (childcare, eldercare, etc.) are available.
This program is proudly brought to you by Women's Network PEI and is funded by Women and Gender Equality Canada (WAGE).