Pathways to Thrive is a five-year community-based research project led by the PEI Rape and Sexual Assault Centre (PEIRSAC). It started in April 2021 and is funded by Women and Gender Equality (WAGE) Canada. Pathways To Thrive focuses on adapting and evaluating therapeutic 'promising practices to be more culturally safe and identity-affirming for under-served survivors of gender-based violence on PEI. PEIRSAC has partnered with WNPEI will coordinate different aspects of community development and build relationships with crucial community partners including BIPOC USHR, PEERS Alliance, Black Cultural Society PEI, and Aboriginal Women's Association of PEI. These community partners will be involved in the adaptation and evaluation of promising therapeutic practices on PEI and the facilitation of trauma-informed programming for survivors of gender-based violence.
Peer Support Workers
Jasonique (she/her) is the Peer Support Coordinator at the Black Cultural Society of PEI. Born and raised in Nassau, Bahamas, Jasonique moved to PEI after graduating from St. Francis Xavier University with a BA in Psychology, Special Concentration in Forensic Psychology and a minor in Art. During her studies, Jasonique discovered her passion for advocacy work after having the opportunity to develop skills through working in student government, varying roles of peer support and her part-time job at a local daycare. With a strong belief of resilience in the face of adversity, Jasonique finds great joy in helping to make this a reality and witnessing this in the lives of others.
Jasonique enjoys hiking, music, art, and spending time with her daughter and would consider herself to be a huge "foodie".
Madlene (she/her), from Lennox Island First Nation, is the Peer Support Worker at Aboriginal Women's Association PEI. She graduated with Small Business Management and Business Administration at Holland College and Child Psychology at Liberty University. She currently serves as On-Reserve Councillor and is the past Executive Director of the Aboriginal Women's Association. Madlene strives to bring traditional Mi'kmaq ways of being and healing to all relations while practicing Two-Eyed Seeing.
Madlene loves spending time with her children and family, supporting her community in whatever ways she can and learning to be a female Indigenous leader.
Maria (she/her) is the Peer Support Worker at BIPOC USHR. She was born and raised in Colombia and moved to PEI 5 years ago. Maria graduated with a Bachelor of Arts with a major in Diversity and Social Justice Studies from UPEI and has a passion for accessibility and diversity, which is a big motivation for her role at work.
In her free time, Maria enjoys going biking and exploring the island.
Anastasia Preston (she/her) is the Trans Community Outreach Coordinator for P.E.E.R.S. Alliance. Anastasia studied Political Science at The University Of Prince Edward Island (UPEI). Anastasia has always had a passion for helping others. As a student with a learning disability, she started out advocating for herself and others at a young age. This passion for advocacy naturally transitioned to Transgender Rights work when she began her gender transition journey in 2015. She also has a passion for ending Gender-Based Violence and currently serves on the board of the PEI Rape and Sexual Assault Centre. She has called PEI home on and off throughout her life and is honoured to be able to contribute to the ongoing work of the vibrant 2SLGBTQ+ community on PEI.
Some of Anastasia's other passions include poetry, painting, and all things nerdy.
S.T.R.I.D.E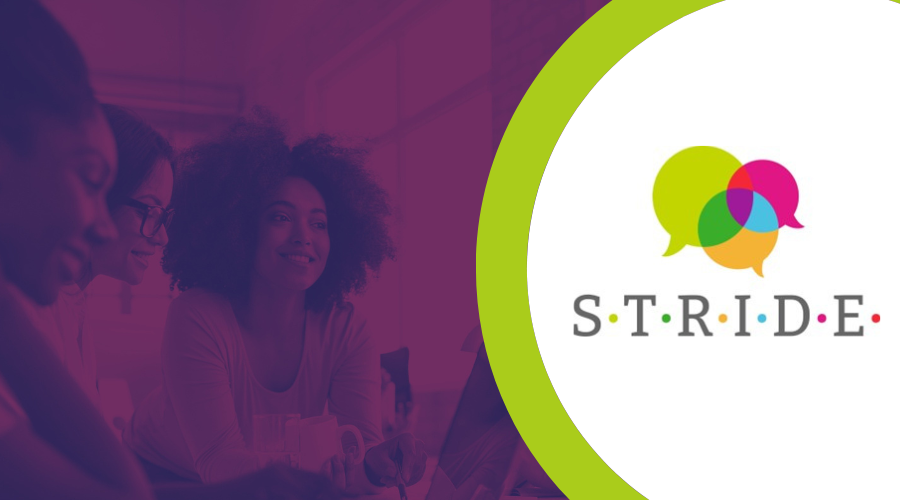 Safety. Transformation. Reconnection. Integration. Determination. Empathy — These words describe the vision for S.T.R.I.D.E, a place where women and gender-diverse people who have experienced Gender-Based Violence (GBV) can feel safe to connect.
S.T.R.I.D.E is a survivor-led advisory committee for a project partnership between BIPOC USHR, the Black Cultural Society of PEI, PEERS Alliance, the Aboriginal Women's Association of PEI, PEI Rape and Sexual Assault Centre and Women's Network PEI. The project is called Pathways To Thrive and it exists to explore various healing modalities for Black, Indigenous, immigrant, refugee, newcomer, trans, non-binary and rural survivors of GBV.
S.T.R.I.D.E will meet 4-6 times a year to provide insight and lived experience to Peer Support Workers that are creating healing programming for BIPOC, 2SLGBTQ+ and rural survivors of Gender-Based Violence.
There are many ways to give feedback and participate in S.T.R.I.D.E. If you are interested in participating on the advisory committee we encourage you to first complete a self-assessment. If you would like to join the committee fill out the form below the assessment.
Self Assessment & Sign-Up Form