Join the WNPEI Team!
Now Hiring - Program Facilitator
Tuesday, July 18, 2023
The Program Facilitator plays an integral role in preparing, facilitating, monitoring, evaluating, and documenting training for Women's Network PEI programs.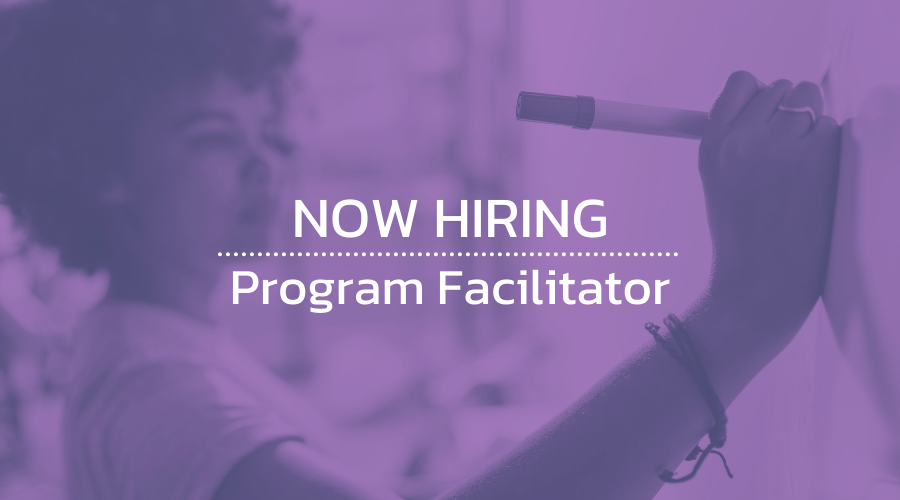 Position Details
The Program Facilitator plays an integral role in preparing, facilitating, monitoring, evaluating, and documenting training for Women's Network PEI programs. This individual will co-facilitate the Trade HERizons program that is part of the Women's Economic Empowerment (WEE) project. The purpose of the WEE project is to provide comprehensive programming designed to increase the social and economic empowerment of marginalized women and gender-diverse people. The role of the Program Facilitator is to deliver transformational leadership and training opportunities that can lead to economic security, personal growth, and confidence building for participants, their families, and their communities. We are looking for a facilitator to join our team!
Reporting to:
Program Manager and Director of Operations, Women's Network PEI
Primary Responsibilities
Training and Facilitation
Responsible for daily classroom management, facilitation, and curriculum delivery.

​

Identify appropriate teaching aids such as training guides, course materials, and multimedia visual aids.

Practice the principles of adult learning such as ensuring programs include self-direction, utilization of life experience, goal setting and opportunities for mentorship.

Liaise with program stakeholders and guest speakers.

Ensure all safety protocols are followed during external program visits and in the classroom.

Incorporate trauma-informed practices and strength-based approaches to foster the growth of participants' personal and professional development.

Conduct needs analysis to determine supports or interventions needed among participants.

Utilize innovative facilitation approaches to keep programs vibrant and engaging for

participants.

Proficient use of MS Office, Google Drive, Dropbox, spreadsheets, and email.

Ensure the learning environment is respectful and safe for all participants and address any issues/conflicts in a respectful and dignified manner.
Knowledge, Skills and Abilities
​

Understanding of team dynamics and stages of group development.

Knowledge of social justice issues and social programming for sustainable change.

Experience supporting clients with employability/employment-related skills.

Organized, efficient, and have excellent interpersonal skills.

Flexible, creative, reliable, and resourceful individual.

Maintain confidentiality of clients and organization.

Excellent verbal and written communication abilities.

Effective problem-solving and critical thinking skills.

Strong networking and stakeholder engagement skills.

Solid public speaking, facilitation, and presentation abilities.

Ability to multi-task and technically operate needed software and AV equipment.

No previous experience in the trades is necessary. Information and training regarding the trade industry is provided.
Other related duties may be assigned to meet organizational needs. Specific statements of responsibilities not included does not exclude them from the position if the work is similar, related, or a logical assignment to the position.
Contract Details
This contract position will run from Mid-August 2023 to the beginning of May 2024 with a compensation of $25/hour for 40 hours a week. Possibility of group benefits plan available.
Program Timeline
The Facilitator will be part of the Women's Economic Empowerment project and will co-facilitate two Trade HERizons programs running September-December 2023 and January-April 2024. These fall and winter programs will require reliable travel to Charlottetown.
Working Environment
The work environment may be demanding when facilitating as it requires a high degree of confidentiality and flexibility. Standing for extended periods of time is required on occasion. Programs take place in a classroom setting with various external visits to outside organizations, which can result in extended periods of walking/standing. Work Boots are required on occasion and are provided by the employer.
Equity Statement
People from marginalized communities with relevant experience, including but not limited to women, Black and Indigenous people, people of colour, people with disabilities, queer and trans people, people who have migrated, refugees, or immigrants and people of low socioeconomic status are encouraged to apply. Please indicate in your cover letter if you consider yourself to be a member of a marginalized community and would like to be considered as such for the purpose of this hiring process.
How to Apply
Please submit your resume and cover letter to Jillian Kilfoil, Executive Director, via email @ admin@wnpei.org
Interviews will take place starting the middle of July and the posting will close once all candidates are hired. Candidates may be contacted on an ongoing basis, so we encourage you to submit your application as early as possible.
Successful applicants will be required to submit a criminal record check for vulnerable sectors before signing a contract.