Join the WNPEI Team!
Now Hiring - Administrative Coordinator
Thursday, October 19, 2023
The Administrative Coordinator is responsible for day-to-day operational support to the Executive Director and project staff. Work includes various general office administrative tasks.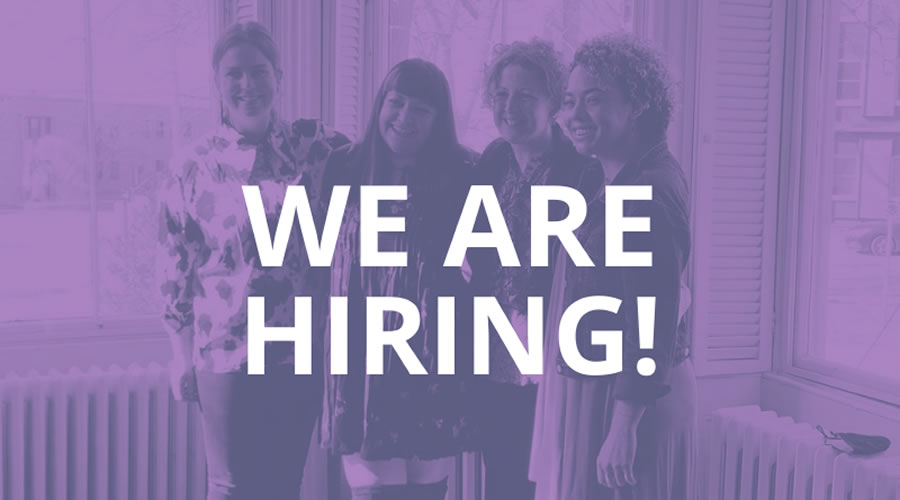 Position Details
Women's Network Mission:
Women's Network PEI advances gender equity through systemic and societal change by centering the collective voices of marginalized women and gender-diverse people.
Equity Statement:
People from marginalized communities, including but not limited to women, indigenous people, people with disabilities, people of colour, queer and trans people, people who have migrated, refugees, or immigrants, and people of low socioeconomic status are especially encouraged to apply. Please indicate in your cover letter if you consider yourself a member of a marginalized community and would like to be considered as such for the purpose of this hiring process.
Reporting to:
Executive Director, Women's Network
Primary Responsibilities
Arrange meeting space, room layout, and equipment for participants attending workshops and events, printing and distributing course materials as required.
Answer general phone inquiries using a professional and courteous manner.
Use computer word processing, spreadsheet, and database software to prepare reports, memos, and documents.
Sort incoming mail, and deliveries for distribution and prepare outgoing mail and deliveries.
Prepare and send outgoing mail and courier parcels.
Forward incoming general e-mails and voicemail messages to the appropriate staff member
Purchase, receive, and store the office supplies ensuring that basic supplies are always available.
File material according to the established procedures
Update and ensure the accuracy of the organization's databases.
Back up electronic files using proper procedures.
Provide administrative support to management and project staff.
Make travel, meetings, and other arrangements for staff as required.
Attend and take minutes at Board of Directors meetings, monthly staff meetings, and other Women's Network meetings as required.
Assist in the coordination and completion of special projects, as appropriate.
Perform specialized services of a routine administrative nature in strict accordance with established procedural guidelines, as appropriate to the position.
Ensure that confidentiality and security of sensitive information are maintained and comply with the requirements of Women's Network and the Canadian Privacy Act.
Other duties may be assigned to meet organizational needs. Specific statements of responsibilities not included do not exclude them from the position if the work is similar, related, or a logical assignment to the position.
Knowledge, Skills, and Abilities
Effective verbal and written communication skills
Ability to organize own work, coordinate projects, set priorities, meet deadlines, and follow up on assignments with minimum direction.
Ability to understand and follow specific instructions and procedures.
Ability to prepare and print routine correspondence, labels, and/or other basic written material using word processing, spreadsheet software, Internet, and e-mail.
Ability to take initiative, working both independently and in a team setting.
Access to reliable transportation and a valid driver's license are preferred.
Understanding of community resources and ability to help people navigate services.
Understanding of working with people from marginalized communities and in vulnerable situations.
Alignment with the organizational values of Women's Network:

Prioritize empowerment of marginalized women and gender-diverse people.
Apply an intersectional feminist lens.
Respond to individuals supportively with openness and empathy.
Foster societal growth through thoughtful and responsive practices
Build relationships and trust within the nonprofit community through collaboration with other organizations.
Be learning, evolving, and continuously improving.
Working Environment
As this position is in an office environment, minimal physical activity is required. The work environment may be demanding when managing several simultaneous tasks which require adherence to specific timelines and a high degree of confidentiality.
Compensation
This position will take place in Charlottetown, PEI. The position is three days a week, 24 hours, and the rate of pay of $24 an hour. This is a contract position beginning as soon as possible until April 2024.
How to Apply
To apply please submit your resume and cover letter to Jillian Kilfoil, Executive Director (jillian@wnpei.org) as soon as possible and by 5:00 pm Atlantic time on Monday, November 6th. If you have any questions do not hesitate to get in touch with Jillian by email or by phone 902-368-5040.