Now Accepting Applications to Join Our Board of Directors!
Apply before July 31st!
Thursday, June 29, 2023
Have a passion for gender equity and social justice? Add your skills, voice and lived experience to the WNPEI Board of Directors!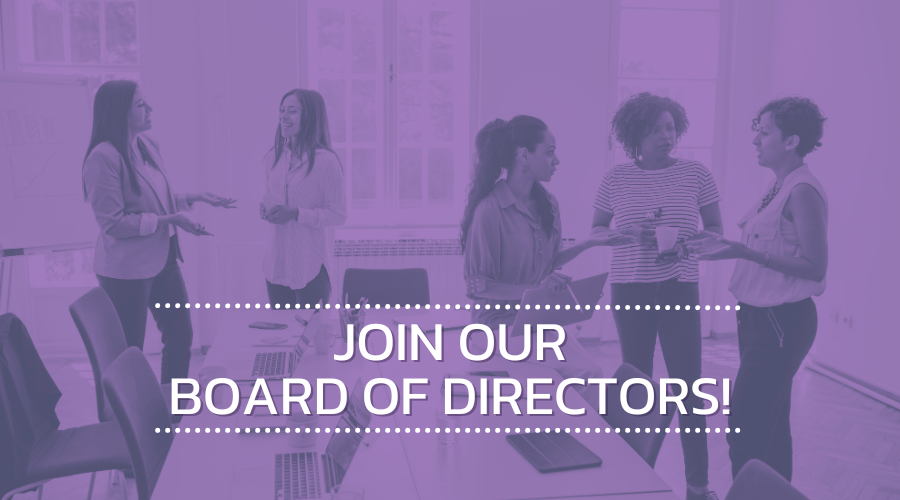 Vision: Our Vision is an Island free from oppression with equitable access to what everyone needs to thrive.
Mission: Women's Network PEI advances gender equity through systemic and societal change by centring the collective voices of marginalized women and gender-diverse people.
Overview: The Board of Directors is the legal authority of Women's Network PEI, a provincially incorporated non-profit organization. The Board of Directors is responsible for the governance, fiscal responsibility, and strategic direction of the organization. Board members are expected to attend monthly meetings, join board committees, and commit on average 4 to 8 hours (depending on Board position and committee involvement) of volunteer work per month.
Equity Statement: People from marginalized communities, including but not limited to women, indigenous people, people with disabilities, people of colour, queer and trans people, people who have migrated, refugees, or immigrants and people of low socioeconomic status are especially encouraged to apply. Please indicate in your cover letter if you consider yourself to be a member of a marginalized community and would like to be considered as such for the purpose of this process.
Requirements:
Commitment to social justice and social change.
Understanding of Diversity, Equity, and Inclusion.
Knowledge and understanding of Intersectional Feminist Analysis.
Participation at Board Meetings and the AGM.
Willingness to take part in committees.
Assets:
Understanding of non-profit organizations and governance.
Lived experience related to social justice issues.
Human resources work experience is an asset.
Accounting work experience is an asset.
Leadership/Management experience and interest in joining the Executive Committee is an asset.
Experience with Fund Development and/or Fundraising is an asset.
The Director will:
Bring their knowledge, skills, and diversity of perspective, to inform the work of the Board.
Review and approve policy and other recommendations received from Board standing committees, and senior staff.
Participate in the review and development of bylaws, Board of Directors policy manual, and strategic plan.
Maintain confidentiality.
Act in the best interest of the organization.
Participate on Board committees.
Approve and review the organization's budget and financial statements.
Approve the hiring and release of the Executive Director, including the contract.
Assist in developing and maintaining positive relations among the board, committees, and community to meet the organization's objectives.
How to apply:
Please send a cover letter outlining your interest and experience to board@wnpei.org
The deadline to apply is Monday, July 31st, 2023.